Cyber security has been a growing concern, not only for large corporations, but for smaller enterprises as well. During National Small Business Week 2016 the Small Business Administration held a panel discussion on cyber security. One revelation was that nearly half of small businesses have been victimized by cybercrime. On average, these sorts of crimes cost the business owner $21,000. Unfortunately, many entrepreneurs lack the funding needed to cover these expenses and to prevent them. The private lenders at Silver Rock Funding can assist you with the funding that you need to improve the cyber security of your small business.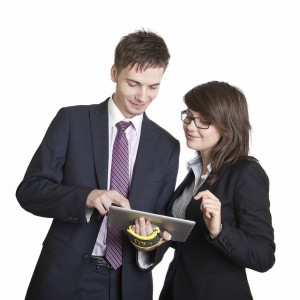 Not too long ago, consumers were in a panic after the hacks at Target. The retailer experienced a drop in stock prices and had to issue discounts in an effort to restore costumer trust. Business owners work hard to establish clout, so it can be heart wrenching to experience a damaged reputation due to a lapse in cyber security. By keeping customer information secure, you protect the intellectual property of your small business and the personal information of your customers.
There are a variety of ways to work to preserve the security of your company. Many experts encourage business owners to use premium cloud security. Although there are free cloud services, for a higher level of security and services, some premium options are favorable. Another tip is to outsource your the management of your cyber security.  If you want to ensure the security of your website, an IT expert can be helpful. They can assess the risk factors of your website and save you money in the long run.
See this list of recommendations for maintaining cyber security for your company. Silver Rock Funding can provide you with the funds that you need to counter future cybercrime against your company, as well as to clean of the mess that results from victimization. Let us help you. Complete the free application today. Approvals usually happen in less than 24 hours. Ensure the security of your small business, today.