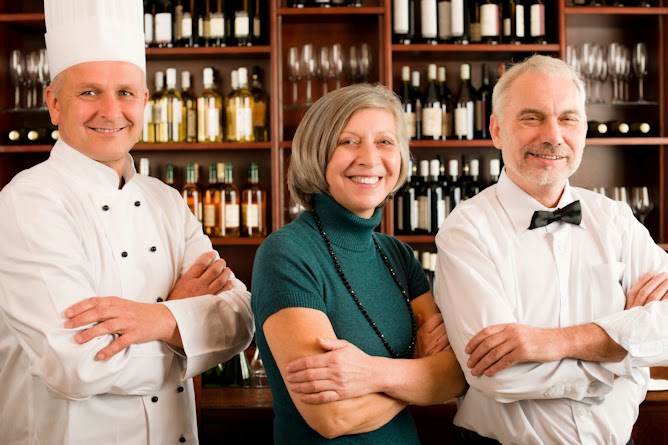 Fans of southern-style soul food were in for a treat with the
grand opening of
Alleans Southern Cuisine
in the Columbia, South Carolina, area. From fried chicken to peach cobbler, Alleans
offers the full spectrum of down home delectable dishes you think of when
attending a family reunion. This is
exactly what restaurant co-owner Tanya Wright envisioned when she put this
venture together. Wright and her team use family
recipes and fresh ingredients for the meals.
The restaurants décor is complete with bright colored tables and family
photos on the wall which creates a home-like atmosphere for customers.
The National Restaurant Association
posted an astounding
statistic stating that in 2013 over $600 billion was spent in restaurants. In a
nutshell, the restaurant industry is one of the biggest revenue generators out
there, and for entrepreneurs and small business owners looking to delve into
the restaurant business, it takes ample funding to cover the mounting costs of
running an eatery.
If you're a small
business restaurant owner, and you haven't had success acquiring a small
business loan, Silver Rock Funding can assist you in getting the capital you
need.
Silver Rock Funding
has a network of lenders available to discuss your needs and can
help you secure a
merchant cash advance
of up to $500,000 within 72 hours of your applications
approval. Regardless of your reasons for
needing extra funding, it's important to know that Silver Rock Funding can be
your source to get you the cash you need, when you need it.