The reason why we need National Small Business Week is because there are many challenges for small business owners, yet they hold our economy together. Small business ownership is not always an easy endeavor. 80% of businesses fail in the first 18 months of being in business. So, what is the key to a successful business? Your friends here at Silver Rock Funding have outlined some of the things that help keep businesses that are successful… well successful: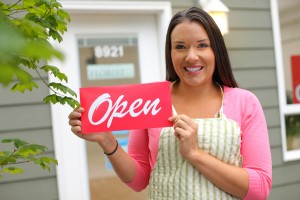 Customer Experience
When you want to keep your business afloat it is important to always stay in communication with your customers. Studies have shown that online interaction is the key to customer satisfaction. Whether it be by getting feedback or through advertising, maintaining customer relationships are paramount. All of that takes money. With Silver Rock Funding there are millions of dollars and funds available for businesses to fund things like marketing materials, website development, and social media management. With your funding from Silver Rock Funding, business owners are able to finance all of these obligations.
Inventory
In order to keep customers excited about your business you have to be willing to expand. Consider companies such as Apple. They have mastered this concept. Each year they develop a new product that keeps the public and the media buzzing. Customers are excited for each new item. Apple has no problem keeping them coming back.
The same should be true for smaller business owners. Do not be afraid to change up the inventory. The trusted lenders at Silver Rock Funding are able to make additions to your inventory without breaking the bank. Funding can be available in just 72 hours. So, see if you qualify and get started on a brand new inventory for your small business.
Learning

Many business owners have trouble in their first year. There is a lot to learn when it comes to being successful. One great way for business owners gain success is from  learning from other business owners' mistakes through anecdotal evidence. This can be found in magazine articles or  books. At Silver Rock Funding, we aim to assist businesses, not only financially, but in the learning process. Throughout the week, we upload articles to our blog. Topics vary from finances to tips on business growth. In addition, we share information from publications such as Forbes, Entrepreneur Magazine, Inc, and more across all our social media platforms. It is imperative that you stay up-to-date with developments in business and in your industry.
For more information on how Silver Rock Funding can help, contact us. In order to get funding complete the application on our website. Our trusted lenders have millions of dollars to lend businesses. You can get up to $500,000 for your small business.  Approval happens in just 24 hours. Let Silver Rock Funding assist your business