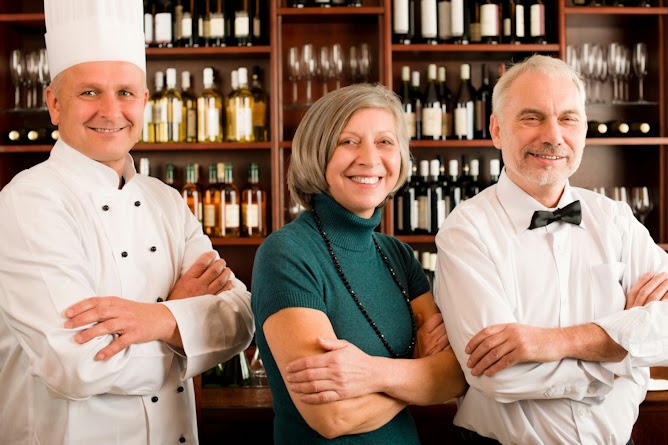 Taking a leap of faith leaving your home country for a
better opportunity and greener pastures in the United States requires not only
sound planning, but tremendous courage and resolve. Luca and Monica Cecconi
embodied these qualities when they left their home country of Italy last fall and opened a restaurant together called
At Tiramisu Ristorante and Pizzeria
in Bradenton, Florida. The couple wanted to create an authentic Italian restaurant so
customers could have a unique and great dining experience consisting of fine wines and cuisine. At
Tiramisu has an expansive menu of dishes from calamari appetizers,
ravioli and pasta entrees, and their famous espresso and chocolate tiramisu
desserts.
With close to a million restaurants in the United States and
consumers spending an unbelievable $700 billion last year in these
establishments, it's understandable why so many entrepreneurs are breaking into this area
to capitalize on the growth opportunities in the restaurant business. While
the reward of making money as a restaurant owner is exciting, the flip side is
it's expensive to start, run, and maintain.
This is where having extra cash comes in to play and knowing you're
lending options is beneficial. That's why small business owners choose
SilverRock Funding
. Silver Rock Funding has a
network of some of the top lenders in the profession to discuss your
needs. All you have to do is complete a
short application, and within 72 hours you can secure a
merchant cash advance
of
up to $500,000 ensuring your goal of building a successful restaurant can
become a reality instead of a dream deferred.