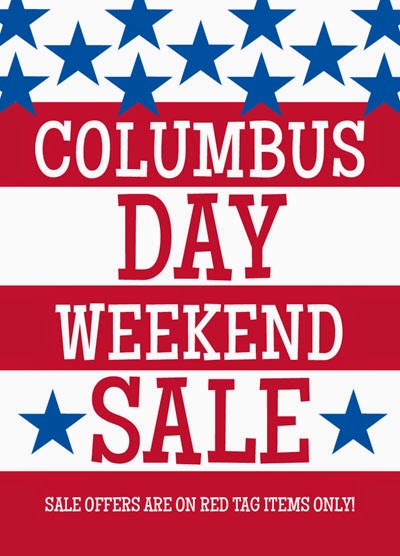 The week is rapidly concluding, and some
people are viewing the upcoming Columbus Day holiday weekend as an opportunity
to decompress and hang out with loved ones.
The weather is projected to be picturesque, and outdoor activities may
be the likely choice for entertainment.
A large volume of people
gallivanting through town means there is a good chance they will spend money,
which bodes well for the small business community. From restaurants to retail
boutiques, small business owners consider occasions like this weekend as a
great opportunity to advertise their goods and services to consumers looking
for quality deals.
Regardless of the occasion, small business owners utilize promotions
to boost customer retention and brand loyalty, which can have a profound effect
on their ability to expand their enterprises. As a business grows, so does the potential
for expenses, and having the necessary working capital to cover those expenditures
is critical.
If you're financing the
expansion of a store location, or purchasing new inventory, knowing the various
choices available for securing a
business loan
can make a difference. Luckily for small business owners, there are
lenders like
Silver Rock Funding
that can get you a
merchant cash advance
of up
to $500,000. These requests can often be
approved within 72 hours, to ensure you have the necessary cash for your
business.