Get new customers using these trendy apps. Check out this list of (some unexpected) apps that can get you new customers at your business. 
Technology plays a major part in running your business. From social media to your website, you have heard it time and time again. As more people use their mobile devices to access websites and search for businesses, your mobile presence is important. Mobile applications  have become more useful for small business owners. The Silver Rock Funding Team thinks these 3 apps can help you get new customers:
Pokemon Go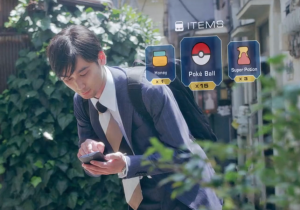 You have likely heard of it by now. Pokemon Go, the location-based game everyone is using on their phones. The app is soon to surpass the number of daily active users on Twitter. Many small business owners have realized that there is a way to capitalize off of the game and bring in new customers.
The mobile game from the Japanese cartoon franchise, uses GPS tracking and mobile phone cameras to capture tiny animals called Pokemon.
Some small business owners are paying a $10 daily fee for digital items that lure customers into their business. Items to purchase include animals, gyms (for training), and more.  One business boasted a 75% spike in sales over the last few days. This summer when it comes to customers, you "gotta catch them all."
Yelp
We are sure you have heard of the San Francisco-based company. For years they have been a platform for crowd-sourced reviews for businesses like yours. If you run a local business, chances are that you can benefit from Yelp. The company has had its share of controversy. Small businesses owners and customers have both criticized the way the website and accompanying application vets reviews. However, there are ways that you can get new customers using Yelp.com.
First, claim your business page. You want to have ownership so that you can interact with customers and control the information about your business. Next, embellish your page with photographs of your space, menu items, or inventory. Lastly, add discounts and promotions. You can add discount coupons and offers to your Yelp Business page. See this link on how to get started.
Snapchat
When Snapchat first debuted, many people dismissed the concept as being silly. As time has gone on the game became most popular amongst teenagers. This year the website has seen growing popularity with users over the age of 25. More than 60% of 13 to 34-year-old smartphone users are on Snap Chat. Additionally, 19% of the users are over 35 years old. So if you need to get new customer, Snapchat can help. Using the app, you can tap into a new network of millennial customers.
How can the $18B app with the photos that expire in 24 hours help your business?  Now that the app has become more popular than Twitter, experts are expecting for growing ways that the app can incentivize entrepreneurs. Many entrepreneurs are promoting surprise deals, using the application. Since the video expires in 24 hours, no need to go back and remove the promotion. Some companies are using Snapchat to provide a behind-the-scenes look at their business. They are offering insight into developing products and merchandise. Here is a list of other ideas you can use for your company Snap Chat.
Business funding opportunities are available year-round for small business owners. Silver Rock Funding works with a team of private investors. These investors are small business owners too. With Silver Rock Funding, entrepreneurs in 99% of industries can be approved for our quick funding solutions. Get started on the application.