Online Business has boomed in the last few decade.
When you have a web-based business, it can be difficult for lenders to trust you enough to get you financing. At Silver Rock Funding we work with a network of trusted private investors. Each qualified online business can get up to $500,000 through an E-Commerce business loan.

How Can You Use the Funding?
A business loan for an online business helps entrepreneurs with marketing, inventory, storage, and other costs.
The birth of online business is a hilarious one. According to reputable sources, the first web transaction was a drug deal. We have come a long way since then. There are very few things that can not be purchased online. According to Forbes, there were 102,728 USA-based  e-commerce retailers generating at least $12,000 per year in revenue. That number is growing yearly. Many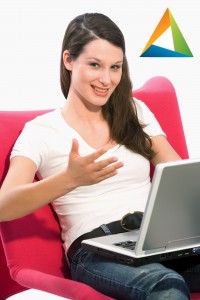 entrepreneurs have formed lucrative busineses using web-based platforms, these platforms are particularly empowering for women across the globe. A business loans for online business can help entrepreneurs create solid businesses even when they lack the capital.
Get Started
Getting cash for your e-commerce business can help get your business flowing and growing. You could be approved for anywhere from $10,000 to $500,000 within 24 hours and you could have the cash in your account within 72 hours.
At Silver Rock Funding we work with committed private investors. These investors have a variety of e-commerce business loan options for entrepreneurs.
You can complete a free application at our website. Funding can be added directly to business bank accounts within 72 hours. Approvals are simple, you must have been operating at least 3 months and make $10,000 in monthly revenue monthly. Get started today.