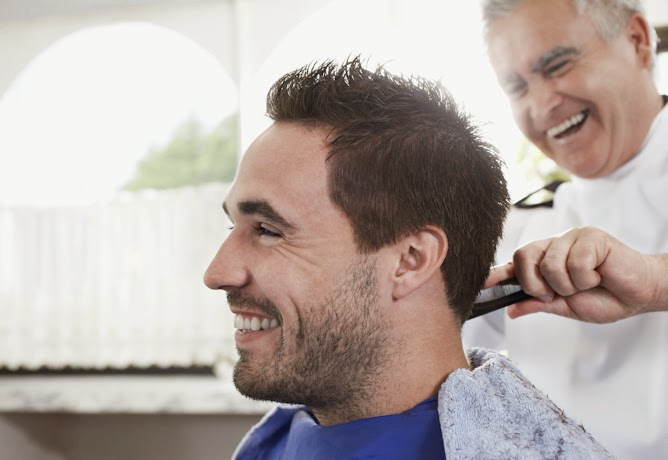 Chris Crider comes from a lineage of coal miners, but his chance to carry on the family tradition was curtailed when he lost his job due
to the economic downturn and declining coal market. Crider could have easily left his hometown of
Prestonsburg, Kentucky, for greener pastures, but decided to stay and pursue
another endeavor as a professional barber.
Crider went to barber school to learn the trade, and later
opened
Crider's Barber Shop
, a full service business offering everything from
haircuts to hot shaves. It also serves as a de facto social club for guys to
come in to discuss all the latest news.
Chris Crider's story embodies resilience and grit. When faced with a little adversity, he had
the wherewithal to stake his claim as an entrepreneur, and chose a lucrative
field to get into. With over
200,000 licensed barbers
in the United States, the
barber shop industry produces over a billion dollars in annual revenue.
Despite the profitability of the field, some barbers still face
the challenge of gaining financing to get their business off the ground. Fortunately,
Silver Rock Funding
has a network of
lenders to help you get the necessary capital to build your business. Within 72 hours, Silver Rock Funding can get
you a
merchant cash advance
of up to $500,000, making your dream of owning a
business a reality.