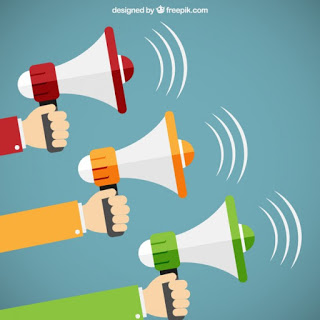 Marketing is vital to the growth of a small business, but when many people think marketing they see nothing but dollar signs. While marketing can costs a pretty penny, it doesn't have to. In this post, we'll share some useful tips (from Business2Community) on how to get the most out of your marketing budget…big or small.
Stay top-of-mind with your customers with email marketing. "Email newsletters have the highest ROI of any digital marketing tactic. They are easy to produce, inexpensive, and an effective method for providing clients with relevant and personalized content."
Lean on social media. Social media is a great, free way to push your product/small business. And, if you do want to throw some money into your social media efforts, Facebook and Twitter have affordable, user-friendly ad buy options. "Facebook Ads is an easy-to-use ad platform and one of the best ways to reach your target audience. The platform includes built-in tools which let you select specific targeting demographics so that your ads are shown to the right people."
Don't overlook good ol' word-of-mouth… Develop a referral program for your product/small business so you can reward and maintain a relationship your loyal customers while attracting new ones. "Offering a discounted month of service or a free product is a win-win strategy that is sure to boost brand visibility and popularity."
Claim and revise you Yelp listing. Yelp is an essential tool for businesses, it's how you gain the trust of potential customers through reviews from past customers. Many small business owners are intimidated by Yelp because they fear negative feedback and reviews, but it's a win-win because negative feedback offers an opportunity for improvement, while positive feedback is something customers are more likely to trust over paid marketing.
If you feel your small business needs a heavier hand in the marketing department, or maybe your small business needs a facelift in order to really grow, consider a
small business loan
. There are great services out there, like
SilverRockFunding.com
, that can help you access the funds you need for your small business needs. Don't waste another minute; apply today and you could receive up to
$500,000
for your small business as soon as tomorrow.