Marketing in the digital age has become somewhat of a level playing field.
When it comes to business promotions and marketing, things have changed in recent years. Digital marketing has changed the way that most businesses market. From social media promotions to adsense accounts, online marketing is important. Because of the web-based nature of commerce small businesses are competing with big businesses, small budgets and all.  The interesting thing about innovations in promotions is that it is a level playing field. Help from the alternative lenders at Silver Rock Funding can help your business market like a Fortune 500 company.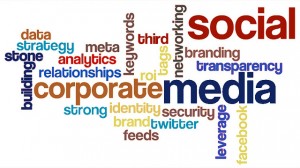 Big corporations and small businesses both compete on the same platforms. Online marketing is not an option, it is a priority. Expectations from consumers have shifted in recent years. 80% of customers find businesses online before they visit the brick and mortar. Silver Rock Funding has funding opportunities for small businesses to assist your endeavors. Website creation can be expensive, costs of websites can fall between $3,000 and $20,000. Up to $500,000 is available for small business owners looking to expand their web presence. With the right funding, creating the website of a big corporation is possible.
Boosting a post on Facebook is one example of being on that level playing field in marketing. Big brands are seeing the value in social media marketing. Earlier this summer, we discussed the pros of promoting on social media platforms such as Instagram.  The social media platform boast 300 million daily users. Being active on a site like that,  you're sure to attract new customers. The site boasts 4.2 billion likes daily. In case you didn't know, likes are the heart option when you "double-tap" a photograph. With that being said Instagram allow you access to a whole other segments of the population that you may not have been able to tap into. With as little as $20 on Instagram or any other social media platform, you can reach potential customers with targeted ads.
Using digital marketing can be more affective than traditional advertising methods. Targeting age groups, geography, and other segments is easier than ever. If you need to fund staff for social media promotions or  initiate a robust marketing campaign, help is available. Let Silver Rock Funding help you. Complete a free application online. Our trusted lenders have millions to lend.