2017 is an excellent opportunity for your small business to make big changes.
As a small business owner, you are a driving force in the US economy. That's why the Silver Rock Funding team aims to continue to support businesses in the upcoming year. Here are 3 New Year's Resolutions every company can get behind:

Market like a big corporation.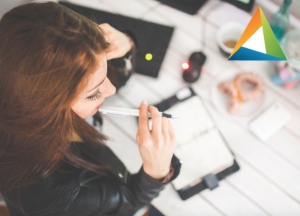 Marketing in the digital age has become somewhat of a level playing field. Digital marketing has changed the way that most businesses market. From social media promotions to adsense accounts, online marketing is important. Because of the web-based nature of commerce small businesses are competing with big businesses, small budgets and all.  The interesting thing about innovations in promotions is that it is a level playing field. Help from the alternative lenders at Silver Rock Funding can help your business market like a Fortune 500 company.
Invest in your web presence.
Most people turn to search engines such as Google to find important information about a company. The first thing that a potential new customer will do is search for a business online. These potential customers are trying to find information like operating hours, addresses, product availability, and phone numbers. About 80% of consumers used google to conduct searches for local businesses.
To cover the expenses of website building and ranking on sites like Google and Yelp, it may be necessary to find a lender for assistance. Using funding options, like the ones offered by Silver Rock Funding, can aid your business in establishing a productive marketing plan.
Renovations
Recent statistics have said that office renovations cost most businesses around $27,000. Major business expenses associated with renovations are not in the average business budget. Many entrepreneurs end up overlooking these costs. One example, Dentists may need Dental Office Loans to replace office equipment or for renovations. Investor funding can be an excellent option to cover major business expenses.
If you would like funding for your business to cover any of these expenses, let us help. From Emergency Business Loans to other funding options, we have you covered. The Silver Rock Funding team works with trusted lenders.  This year we have matched entrepreneurs with more than $3 million+ this year. Just complete the application and get the funding that you need.