Businesses do not spring up over night. It takes time and dedication to move your business along to the next level. Oh… and money. It also takes money. Sometimes lots of money. Small business funds are essential to expanding your business to it's fullest potential. Our team of lenders at Silver Rock Funding has access to millions of dollars in funding.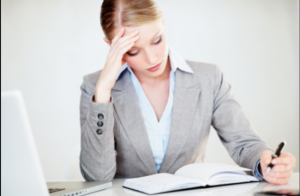 If you bootstrapped your business off the ground, working capital may not always be available. Although you may be generating an income, you might be cash poor. Most entrepreneurs do not have enough to do everything that they need. We know this very well at Silver Rock Funding. We work with business owner in 99% of industries. Not only has hearing from thousands of entrepreneurs a month enlightened us, but we are made up of small business owners too.
We hear from transportation companies all the time. They often times have plenty of accounts and clients. However, if one of their vehicles breaks down. They are left in the dark. Sure, they have the funding to cover such instances, but will they be able to pay drivers in addition? Will they be able to cover fuel and other costs for the rest of their fleet? These are the entrepreneurs we help get small business funds. In fact, we have funded more than $1 million in the last 2 months.
So, what are you waiting for? The Silver Rock Funding team would love to assist your business with small business funds. However much that you need we can likely help you out. Up to $500,000 is available for you to use. Whether you need a new vehicle, to make payroll, or new merchandise, there are funding solutions for you. When you complete our application, you are on your way to customized funding solutions. Get started.