Entrepreneur or not, there is valuable insight in these tips that can help produce winners.
There are different kinds of entrepreneurs. There are the business rockstars and then there are those that… kind of…just run… their business. We like the business rockstars. A rockstar is the entrepreneur that strives to revolutionize their industries and the world as a whole. Business rockstars are winning. Here are 3 ways to win as an entrepreneur: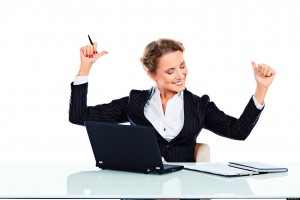 Work Hard… Play Hard
If you are an entrepreneur, you know long nights. Owning a small business  is like similar to nurturing a child. Of course raising children is more important, however you invest a lot of emotions into your business. It is important to take time to enjoy life as well. Taking a vacation should be at the top of your list. Take time to rejuvenate and relax. Turn off the laptop at a certain time at night. Stick to your calendar when possible. Even when you are on a business trip, it is possible togged much needed rest. If you need funding to finance strategies and products that make doing business easier, Silver Rock Funding can help you.
Evolve
As an entrepreneur you are  person with a proven vision. At the beginning you had an idea and took a leap of faith. Naturally, those ideas begin to evolve. Evolutions are needed. Times change. With times changing your consumers do as well. Apple is an example of this. At its conception, the iPod was the cream of the crop. Now, with the pending launch of the iPhone 7, communications and music have been streamlined. Make sure your business is committed to evolving. Don't feel bummed if you lack the money to make it happen. The Silver Rock Funding team can connect your= with private investors.
Make a Difference
A few weeks ago at the Global Entrepreneurship Summit, Facebook Owner, Mike Zuckerberg discusses the importance of being a change-maker.  He believes that small business owners should invest time in their communities using their business platform. From sponsoring a local soccer team to organizing a blood drive, there are ways you can make a difference. When you connect with charities and community organizations, not only do you expand the reach of your brand you help others. If you need assistance funding your community endeavors, we have the capital to lend you. The Silver Rock Funding trusted lenders has connected business owners with more than $1.5 million in the last 50 days. Let us help you!
If you could use some help getting the funding you need, our funding managers can assist you. Qualified businesses can receive up to $500,000 in investor capital through Silver Rock Funding. You can get approved in just 24 hours. What are you waiting for? You were born to win!