You could get a small business loan before the end of the year.
Get a business loan for your company before the end of the year with the Silver Rock Funding network of lenders. When small business owners across the USA look for funding, they turn to trusted lending networks. Silver Rock Funding is a trusted lending solution for a business loans.  

A small business loan at Silver Rock Funding can be approved within 24 hours. In as few as 3 days, the funds could be available in your bank account.
Merchant cash advances are one solution that help many business owners. Not only can businesses avoid collateral, they can repay with a percentage of daily sales. Find out if Merchant Cash Advances are the right solution for you and your business.
If you need a  business loan in 2017 or before 2018, Silver Rock Funding's network of lenders can match you with up to $500,000.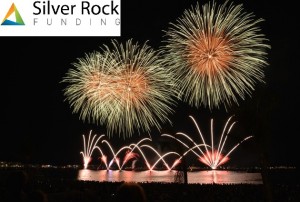 Features of Silver Rock Funding Business Loans:
Funding between $25,000 and $500,000 can be used with no restrictions.
Your business loan is added directly to your business bank account.
Terms are flexible and repayment is simple.
Rates average between 1-2% monthly.
Excess funding can be used for any other business expense.
Collateral-free funding available
Get started now and apply for an affordable funding option today!