Happy belated Earth Day! Yesterday marked the 45th
anniversary of the largest civic observance in the world. In the spirit of
Earth Day
, we discovered some gadgets that will
not only bring your company into the 21st century but also conserve
energy and save some trees.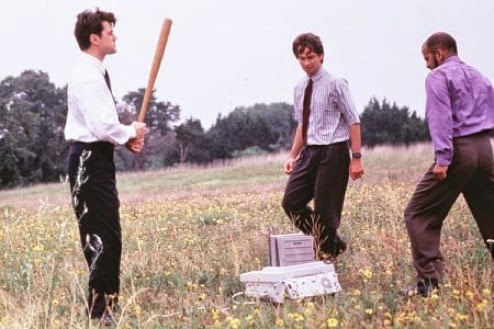 Photo courtesy: PixGood
Many business owners associate energy-efficiency with
cost-inefficiency, but that's not the case anymore. There are countless ways
you can help your business lessen its carbon footprint and not only go green,
but also save some green. Below are our three favorite eco-friendly products:
Invest in a "smart" thermostat. The Nest Learning
Thermostat can save on your heating and cooling bills because it adjusts or
turns completely off when you're not around. Essentially, you teach the
thermostat to adjust itself by altering the temperature when you leave the
office and the motion sensor learns when no one is around. There's also a
mobile app that allows you to control the temperature remotely.
Get rid of your giant printer/fax
machine/scanner that's always jamming (the above scene from Office Space comes to mind). Printers like the Canon
PIXMA MX892 Office All-in-One Inkjet Printer are not only efficient but
outfitted with eco-friendly features. It starts up quickly, so you can print in
seconds, and includes an auto-off mode to save power. You can also replace ink
cartridges one at a time, which is better for the environment.

Replace your run-of-the-mill power strips with "smart"
power strips. There are many different models of smart strips, but the idea
is when you power off a major piece of office equipment, perhaps a computer,
the power strip senses the shutdown and powers off everything plugged into its
other outlets.
For more green gadgets, check out Inc.
Magazine's full article. Green or not, we know owning a business has its
expenses, so remember there are great
loans out there with the interests of small business owners in mind.