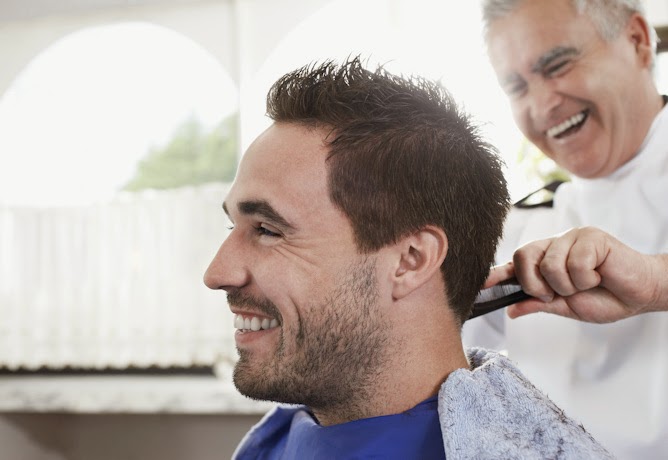 Georgetown, Delaware, is a small town with a business
district comprised of several local government offices and small businesses. Yet
the one thing it lacked was a barbershop, and Scott Kauffman saw the potential
to fill a void in this space and did just that by opening
Georgetown Barbershop
. The shop opened its doors in 2012 and has two
barbers (Dave Kimball and Stephen Bartlett) skilled at creating unique and
popular hairstyles for all textures of hair.
After experiencing an initial slow period of business,
Kauffman, Kimball, and Bartlett decided to bolster their marketing efforts and did
a complete redesign of the shop complete with a new decor including walls of
photos featuring different hair styles for customers to select the style they
desire. The trio credits these subtle
moves with an increase in foot traffic and wide diversity of clients.
The barber industry amasses over a billion dollars in annual
revenue and more licensed barbers are taking the entrepreneurial path and
opening their own shops. While opening a shop is a dream for most barbers,
finding the money to build your business without utilizing personal savings can
be a challenge. If you're a small
business owner looking to obtain financing to grow your barbershop,
Silver Rock Funding
is the premiere lending option for small businesses. Silver Rock Funding has a network of lenders
to help you secure a
merchant cash advance
of up to $500,000 within 72 hours of
your loans approval giving your barbershop the financial surge needed for
success.