Equipment loan funds can be used to make any needed purchase at your business.
An equipment loan approval can help your business to purchase the lasting and needed equipment that your business needs. Approvals through Silver Rock Funding happen in as few as 24 hours.
Need to buy equipment for your business? 
Our lenders are prepared to provide more than $25,000 in equipment funding to businesses that are approved.
What Is an Equipment Loan?
Any equipment that might be used purchased for the day-to-day operations of your business could be funded by equipment financing. From medical and dental machinery to restaurant supplies an equipment loan could be essential to your business success. Other equipment expenses might include; computers,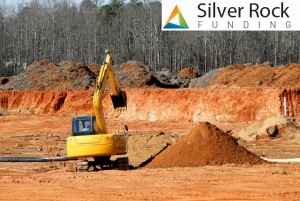 printers, furniture, vehicles, phones, industrial and specialized equipment, and more.
Silver Rock Funding will work to match you with one of our lending partners. These trusted partners can provide you with the capital needed for your equipment purchases.
Silver Rock Funding Equipment Loan Features:
Funding between $25,000 and $500,000 can be used with no restrictions.
Your business loan is added directly to your business bank account.
Terms are flexible and repayment is simple.
Rates average between 1-2% monthly.
Excess funding can be used for any other business expense.
Collateral-free funding available
What You Can Purchase With an Equipment Loan
At some point or another, every small business will need funding. You might find that the purchase of equipment can be the most costly business expense. Upgrading, replacing, or restoring your business equipment is essential. Having the funding. The exceptional part of using an equipment loan from Silver Rock Funding is that there are no restrictions on the use of funds.
Get Approved for an Equipment Loan
Check out the Step By Step Guide to Approval available on the Silver Rock Blog.
Does your business generate more than $8,000 in monthly revenue?
Have you been in business for at least 3 months?
If you answer yes to these questions, you could get approved. Business financing is usually approved in 24 hours. More than $20 million in business funding has been provided to small business owners.
The Silver Rock Funding team works with trusted private investors. These investors have millions of dollars in business financing capital for small business owners. The application is free and available on our website.