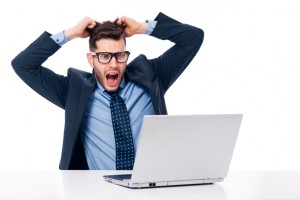 Every business has been there. Whether the oven goes out at your pizza shop or a company vehicle breaks down.  It can be impossible to prevent such occurrences. Unfortunately, for many small business owners, you must be ready to come up with the money to cover them as soon as possible. When unexpected expenses occur, a loan may be the (only)  solution. At Silver Rock Funding our trusted lenders can get you an emergency business loan. Funding can be approved in one day. You can have cash deposited in your bank account in just 72 hours.
There are no restrictions on how you can use your emergency business loan. We mentioned earlier that the oven may have malfunctioned at your business. However, there is nothing stopping you from using your loan to get the new oven you saw advertised in an industry magazine. Maybe you're fed up with the landlord. You can use the money from your loan to secure a new space for your business. Many of our borrowers need emergency funds to make payroll, pay bills, or hire.  Using funding for those purposes is perfectly fine. So, if you need funding for marketing, new merchandise, or anything else Silver Rock Funding is the place to get it.
Our lending partners have millions of dollars that your business can use. Approval can happen in just 24 hours. So, you do not need to stress over unforeseen circumstances. There are a variety of funding options, including asset-based loans. Asset-based loans offer funding based on accounts recievable or equipment. Another, more popular, product is the merchant cash advance. With Merchant cash advances, business owners receive funding, but repay the loan with their credit card receipts. You will not be denied funding based on credit score. Contact Silver Rock Funding if you think a small business loan is the right option for your business.