When an entrepreneur opens a business, they begin with a vision. There is a lot of sweat and energy required to build a company. To get a business established you may have used your savings or  borrowed from family. That may have gotten you operating, but the road to an established business is steep. Frustration does not end once a business is fully operational. Many entrepreneurs find it useful to get a business investor. At Silver Rock Funding we have a team of private investors with millions of dollars to lend.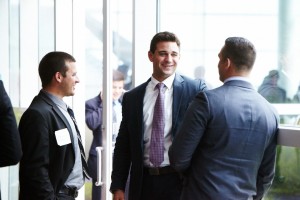 Many entrepreneurs whimper at the thought of finding business investors. The main challenge is finding someone who believes in the vision of your enterprise. It is important to know what the investor wants in return. Often times business investors want a portion of your business. Our trusted partners at Silver Rock Funding do not require you to give up a share of your business. The team is comprised of other small business owners, so we understand the desire to keep control of your budding company. In fact, the funding opportunities allow full transparency of the funding amount and the repayment process.
In our history, over $7 million has been funded to small business owners. Our applicants are approved within 24 hours. Money is posted to your bank account within 3 business days. No one will take ownership of your company. All creative control stays within your hands. Every funding option is customized to fit the needs of the small business owner. When it is time to repay, you won't be blind-sided. Let the private investors at Silver Rock Funding get your business the money that you need.
We pride ourselves on our streamlined application process. The road to acquiring a business investor is simple with Silver Rock Funding. To begin, entrepreneurs complete an application, this allows us to learn more about your business. Next, you'll hear from a funding manager. The Funding Manager's job is to make a clear assessment of the needs of your company. Funding terms are tailored to each business owners circumstances. There are several funding options from which you can choose. Give us a call at Silver Rock Funding for more information.