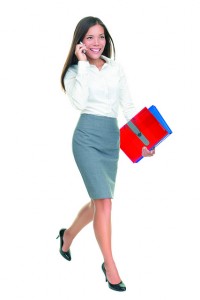 Studies have shown that 543,000 small businesses are started each year. They are recognizably a driving force of our economy, with more than 50% of employed citizens working at small businesses. National Small Business Week, in the first week of May, highlighted the importance of the overlooked companies. Conflicting information has emerged throughout the first few months of 2016. Some reports indicate a positive outlook from entrepreneurs. In contrast, Capitol One found a 9% decline in optimism from "smaller enterprises." Many business owners see their history as bleak, due to financial concerns. For them, a small business loan can fortify the future of their business.
When financial difficulties emerge, many small businesses are tempted to give up. Often times you might wonder is it even worth it to continue operating your business. Should you close shop and return to the workforce? Do not allow a lack of funding to interfere with the success of your business. A small business loan from Silver Rock Funding can keep your business operating.
Your small business loan can be used on anything that you need. Many business owners allocate their funding toward updating vehicles, the money can be used for repairs or purchases. Some business owners use the funding for renovations. Renovation can include covering the costs of new equipment or a complete business makeover. Our investors can get you funding for emergency situations, too. Emergency business loans could be deposited into your account within 72 hours. Up to $500,000 can be used toward any expense that can help to strengthen your business.
Silver Rock Funding has connected entrepreneurs to more than $7M in funding. Once you complete the application, a funding manager will contact you. Approvals usually happen within one day. The funding manager's goal is to learn more about your business and the needs you might have. Every business' situation is unique. Our aim is to find the right funding option for your business. Approvals usually happen within one day. Reach out to Silver Rock Funding for more information on getting the money that you need.