Accessing investor capital for your business is possible. Business financing is essential to a company's success. Often times, established businesses, are cash poor. Many entrepreneurs realize that having a solid customer-base or strong client accounts, does not mean you have needed funds. If an emergency occurs, would they be able to resolve the issue financially? If an entrepreneur wants to expand their business, would they have the funds to do so? Many small business owners can not say, "yes." That's where Silver Rock Funding could help. Silver Rock Funding has partnered with investors with millions of dollars in funds for small businesses. Our goal has been to take the stress out of acquiring business financing.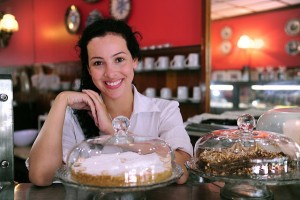 In a variety of circumstances, entrepreneurs find that getting money for their business is important. When there are emergency expenses to cover, many businesses have to forego other expenses. Whether it is a company vehicle needing repairs or a data breach, Silver Rock Funding can get you the business financing that you need. Even trivial expenses, such as a trendy new oven for a bakery. A small business loan can fund that. Business financing can be approved in 24 hours. The funds, once available, can be applied toward emergency business expenses or anything else you need.
The process to obtain business financing is simple with Silver Rock Funding. Once a business owner applies for funding, a funding manager will contact them. The funding manager will work to find the right financing product for your business. Approval for business financing is primarily based on time in business; 3 months of operation is the minimum. In addition, most lenders require that you earn at least $8,000 per month in revenue. Upon approval, funding could be directly added to your bank account in 72 hours or less.
Contact Silver Rock Funding, today for more information on how alternative lending works. Up to $500,000 is available for business owners to use as they wish. From asset-based loans to merchant cash advances, there are funding options that can meet any business owner's needs. Let Silver Rock Funding get you the business financing that you need.