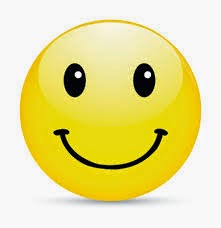 Small business owners are often happier than the average employee.
We all know how much owning and operating a small business
can consume your life.
According to a Gallup poll
, small business owners work
an average of more than 52 hours a week – 18 hours more than the average
private sector employee. In addition, 57 percent work six days a week and 20
percent work every single day.
Many small business owners –
half, according to one poll
–
are so involved in their company that they didn't even take a summer vacation. For
those that did, almost half checked in on their business every single day either
through email, phone call or text message. Owning and running your own small
business is far more of a lifestyle than a mere occupation.
To the average person, these numbers seem daunting and even
off-putting. No vacations? Working nights and weekends? Who in their right mind
would want to do that? Yet, small business owners consistently report higher
levels of happiness and satisfaction than their private sector employee
counterparts.
A full 77% of small business owners
said that they were pleased
with their choice in a recent poll, while over a third of the rest of the
American workforce reported feeling disengaged, unhappy, and unproductive.
Why is it that more hours, less time off and more
responsibility appears to make business owners happier? Well, for starters,
many small business owners founded their company in a field that they felt
particularly strongly needed to be improved. The old adage is true – "If you
find a job you love, you'll never have to work a day in your life." Running a
business that you love is more of a privilege than a chore, and that's
reflected in how owners feel about their companies.
In addition, there's just something exhilarating about being
independent. Taking risks, going for the gold, being fully responsible for your
own successes and failures – all of these are positive aspects of operating a small
business. If you have the passion for it, and the wherewithal to make it work,
the benefits are truly limitless.