Business tips to be used at your small business as 2016 comes to a close. 
The Silver Rock Funding team is committed to offering small business owners access to resources, including  business tips and  funding. As the year comes to an end, you might find that you face some unique challenges. Here are some business tips and advice for you as 2016 comes to a close.
Connect with an investor.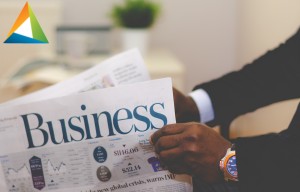 Silver Rock Funding has connected hundreds of business owners with more than $7 million in private investor funding. Many people believe that investors are for those billion dollar ideas. They think of those smart ideas that helped form Facebook or Tesla and not their used car dealership. However, investors are available for businesses in a variety of ills. Small business money does not only come from your savings or a friendly loan from a relative, funding comes from a variety of sources. At Silver Rock Funding we have partnered with dozens of private investors who are eager to assist small business owners with money.
In order to qualify for funding  you must bring in at least $8,000 in monthly revenue. As our investors prefer established businesses, your company has to have been operational for at least 3 months. More than $3 million has been funded to small business owners this year alone. Up to $500,000 in small business loans has been provided to entrepreneurs in 99% of industries. From the difficult to acquire night club and lounge business loans to business loans for restaurant owners, there are millions of dollars in private investor capital for business owners.
Prepare for a rise in customer traffic.
When discussing the end of the year,  it is impossible to overlook the holiday season. For many industries, the holiday season brings in high volume of customers.  So, stocking up on extra merchandise is essential for many businesses. Silver Rock Funding helps business owners get the funding that they need for the end of the year merchandise. Up to $500,000 is available in merchandise funding. Additionally, the rise in business might demand more hands on the job. Many small business owners use the funds from their small business loan to hire additional staff or train existing team members. In order for your business to prepare for the rise in need for merchandising, here's the advice from Plousio on preparing merchandise for the holiday season:
Running out of product during the holidays is a giant mistake. If you have sales to piggy-back off from last year, use those numbers to predict your holiday sales, then increase that by 10-20%. Your customer base has grown and having extra is never a problem.
If you don't have a long enough history of sales to base your ordering numbers from, do your best to guess. It is always safer to err on the side of too much rather than not enough. Running out of product or services means loss of revenue.
Check out an ebook.
One of the best business tips an entrepreneur could hear is to always learn. As the weather gets more chilly, you sure could use a reason to stay indoors. Staying beneath the blankets can be fruitful for you and your business. As a business owner it's always useful to learn more about your industry and business in general. The great thing is that there are tons of free ebooks available online:
Procrastination Problems? Check out Overcoming Procrastination – Productivity Skills this ebook was recently featured in Forbes "This practical guide helps get rid of your own tendency to procrastinate, in turn helping your team members to overcome theirs." Download it for free here.
Need more information on alternative lending? Silver Rock Funding was featured in an ebook about the subject. Explode Your Revenue: A Guide to Understanding How Alternative Lending Works is available as a free download. Thorough and revealing step-by-step guide on what you can expect from a small business loan, merchant cash advance or asset-backed loan.
Check the Silver Rock Blog tommorow for a list of Ebooks that every small business owner should try. Also, check Silver Rock Funding throughout the week for business tips and tricks.
The Silver Rock Funding team is committed to offering your business tips as 2016 comes to  a close. Remember if you need funding for your business, we have access to millions of dollars to help. Get started today by completing an application online.