We've shared social media tips for small business owners in the past, but we haven't touched on
Instagram. Instagram is a millennial favorite and can be intimidating to those just easing into the world of social media. So, we're here to share some "sage" advice on how small business owners can navigate Instagram to the benefit of their company/product.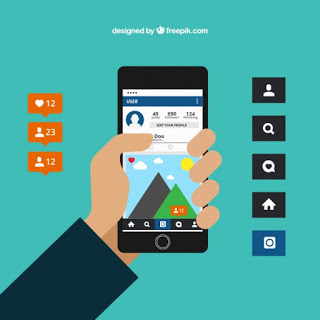 First, don't let yourself get overwhelmed. Start slow by simply filling out your profile and all the necessary information. After you've completed this, familiarize yourself with the dashboard.
Embrace hashtags…but don't go overboard. You'll notice some users like to go hashtag crazy, but this doesn't make sense,for businesses. Be specific with your hashtags and use the ones that serve an intentional purpose. Also, do some hashtag research and figure out which ones are popular within your industry and consider jumping on board with some of the "cheekier" ones, like #WomenCrushWednesday.
As a small business owner using Intagram it's important you always include a detailed, yet concise, description of what you're depicting in your post. While some users simply post photos with 50 different hashtags, it's key for business to always include an informative description.
Make sure you're aware of Instagram's photo dimensions. The absolute smallest you'd ever want your photo to be is 150 x 150 pixels. If your photo is larger, it will need to be cropped (which is fine) but if you go any smaller than the aforementioned dimensions your photo will look grainy and unprofessional.
Don't let your account go stale! You don't need to be glued to your phone posting to Instagram every hour, but you should post at least once a day. If you can manage two to three posts a day, that's even better.
"Knowing who your audience is and what they like to do makes it much easier to post. Let's say you sell a hot drink or a beer for example. Finding out your customer is typically someone who works very hard every day and needs to find more ways to relax is a real bonus, and it should be clear through your market research. Start posting photos and images that link to the idea of getting home from a stressful day at work, sitting back and cracking open one of your beers. This taps directly into the mindset of the people you are selling to or want to sell to."
Promote your Instagram account. People won't follow you and interact with you if they don't know you exist! Also, make sure you link your Instagram account with your other social media accounts and website.
Hopefully this advice makes you a little less Instagram-shy – now get out there and get Insta-ing. Check out the original article that inspired this post here.
If you think your small business could benefit from more than just an Instagram account, and you need some extra funding to really amp up your marketing and public relations efforts, you might want to consider a small business loan. Head over to
Silver Rock Funding
today and we could help you access the funds you need to grow your small business.