Not many entrepreneurs are able to get business loans when they need them. At Silver Rock Funding, we hear from business owners who have been denied by banks and other lenders for various reasons. So once funding is actually approved, many are quick to accept the loan they are offered. Not all business loans are good for you and your business. Accepting a business loan is not a simple task. Silver Rock Funding takes pride in finding funding options that fit the specific needs of each applicant.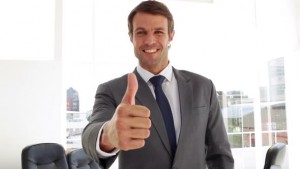 Repayment
Before accepting a loan, it is important to know how long do you have to pay back the funds. At Silver Rock funding loans typically range between 3 to 18 months.  Repayment is tailored to fit the needs of your business. There is no penalty for early repayment. Another important factor during their loan repayment process is   knowing the repayment method.  At Silver Rock Funding, we have a variety of funding options. A popular method is the merchant cash advance. That is funding credited directly to your bank account. When it is time to repay this particular loan, a small percentage is withdrawn from your daily credit card receipts. All of this is made clear before accepting the business loan. The details of your loan program will be clearly by your Funding Manager.
Security
Identity theft is a serious issue in the United States. According to the Bureau of Justice Statistics, 17.6 million Americans experienced identity theft in 2014. In recent years, there has been a growing number of risks when providing your information online. At Silver Rock Funding, we use bank-level security to protect your personal information. Also, we respect your privacy, by not sharing your information with third-parties. Whether you only apply for or accepting a business loan, we make sure your information is kept secure.
Business Funding
If you believe a small business loan from Silver Rock Funding will be a good fit for your business, complete an application online. Applications are entirely free. You do not have to pay whether you are approved or denied. Once you are approved, you will be assigned a funding manager. Funding Managers work to learn more about your business and it's status. With several funding products, you are sure to find one that fits your company's needs. Before accepting a business loan, make sure you understand repayment and that your information is secure.