Small business growth is critical to the local and national economy.
This summer is a great time for small business growth. Warren Buffett recently suggested that small businesses have a better chance to turn things around in our economy than the government.  

The Silver Rock Funding team works hard to give business owners information on their financial well-being. We compiled a list of ABC'S that will help with small business growth:
A
Accounting
Managing your money is important for small businesses. If an accountant is not in your budget, you are not out of luck. There a many small business accounting systems for entrepreneurs, like you. There are free options as well as ones with a small monthly fee.
B
Branding
Establishing your business brand is lucrative for your business no matter how small. A solid brand can attract investors and easier access to customers and media for promotions.
C
Communication
Lines of communication between small business owners and both customers and employees are increasingly web-based. From Basecamp to social media platforms, communication is the key to small business success.
D
Delegate
Making sure that you are using all the strengths that your staff has to offer is important. As an entrepreneur with a small business, it is easy to overwhelm yourself with too many responsibilities.
E
Energy
At your business' conception you may have felt an abundance of optimism and excitement about your company. As tasks and daily operations become mundane, things can become less exciting. A recent article from Huffington Post suggested that many entrepreneurs need novel experiences to grow their excitement. Try new things to renew your energy as an entrepreneur.
F
Funding
At Silver Rock Funding we connect small business owners with private investor capital. Up to $500,000 can be deposited into bank account within 72 hours. If you are looking to grow your business, Our team of trusted investors have the money to lend.
G
Growth
Small business growth is beneficial to your vision. Entrepreneurs embark on their small business journey with high hopes. When growing your business you want to be equipped to handle the demands of your business. So, be sure that you are adequately staffed and funded for the expansion of your business.
H
Honesty
One characteristic of lasting business is honesty. When customers trust your business, they are more likely to be loyal. Establishing honesty by proving trust takes time. You can instill trust by admitting wrongs, delivering quality products and services, and being genuine.
I
Ideas
One trip of successful entrepreneurs is their innovative thinking that produces ideas. AT the beginning your business began as just an idea. So, developing and nourishing new ideas is crucial. From reading articles to networking, small business growth is connected to your ideas.
J
Jobs
Small businesses are the number one job creators in the United States. Entrepreneurs, like yourself, are the driving force of our economy. Creating jobs and employing individuals from the community is essential to the expansion and growth of your business.
K
Knowledge
Learning is not only linked to being enrolled in school. As business owners, it is essential to constantly grow in knowledge. Expanding your knowledge about your industry and business in general could increase your success. Our favorite way to do this is by reading books. Books afford you the knowledge from the experience of other humans.
L
Loans
When you need to grow your business a business loan could be helpful. With the correct funding option, your business can have capital quickly. Silver Rock Funding has access to millions of investor capital, with a variety of funding options, your business can find the right fit.
M
Marketing
Needless to say, marketing your business is essential to acquiring customers. Here on the blog we gave advice on marketing your business during the summer.
N
Network
Connecting and partnering with other entrepreneurs can be great for your customers. Sometimes you can assist each other with your strengths and other times you can tap into each other's customer base. Network by stopping into their business in-person or attending local events.
O
Open
Be open and available for customers. You want to be accessible by your employees as well. This way you can be connected with the operations of your business.
P
Plan
If you do not plan to fail, fail to plan. Having a plan for your business success is essential. Not only planning for a non-specific aspect of your future, but plan for seasons, holidays, and emergencies.
Q
Quality
Delivering quality and services is important for small business growth. Unless you are a monopoly you have competition in your business. You have to provide quality when serving customers to thrive in any industry.
R
Ready
Readiness is powerful for entrepreneurs. This connects with planning for business success. Although some problems may arise suddenly, having the right resources and plans in place is essential. If you face sudden expenses, Silver Rock Funding can connect you with emergency funding.
S
Social
Using social media platforms, such as Snapchat and Facebook helps connect you with customers. You can see their feedback in real time. You can announce sales and promotions right on their electronic devices. If your small business is not on social media, get with the program.
T
Technology
As we mentioned in the last letter, social media has changed the way that businesses socialize. Technology advances every day. New products and software advances both make your job easier and others that may minimize the importance of your industry. Make sure you are informed on new technology.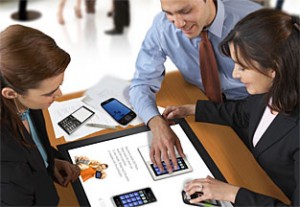 U
Unite
Whether you have an employee barbecue or give out coupons, unity is important for small business growth. That also means that you should have clear communication with your employees. When there is unity of knowledge in your business, you can easily thrive.
V
Ventures
As an entrepreneur, you should never limit yourself. You likely began your business with confidence and certainty. Do not limit yourself to one venture. Take a leap of faith on new ventures. Whether they are a partnerships or individual ventures, believe in your ideas.
W
Website
9 out of 10 customer search for a business online before visiting.  Having a solid website is important, because it is often he first impression of your business. If you need assistance funding your website renovation or creation, Silver Rock Funding can help.
X
Xerox
The printing company offers a plethora of small business templates for calendars, signs, forms and more. All are available for free.
Y
Yearly
When you prepare for seasonal promotions for your business it is important to look at years past. In order to determine how much inventory to purchase for your business, what items to eliminate, or what equipment to replace you have to review statistics from years past. If you have a newer business, consult your peers or statistics from your industry.
Z
Zip Code
Connect with customers and clients in your community. Whether you donate proceeds from a night to a local charity or volunteer with your employees, be a positive asset to your community. Small business growth is directly connected to your work in the community.
Once you complete the application, a Funding Manager will contact you. The Funding Manager's job is to work directly with you to find a funding option that fits your needs. Let Silver Rock Funding help you get started on your business funding journey.
Get connected with our network of alternative lenders. Complete the free application on our website.