This month at Silver Rock Funding we focused heavily on helping small businesses thrive and methods to get the funding to make it happen. Silver Rock Funding has increasingly become a reliable source for funding your small business. In the spring season,
we connected entrepreneurs with more than one million dollars. Next week, we will cover some of our favorite articles from the month of June. Now, check out the re-cap from some of our blog posts from this month:
A Small Business Recession: Fact or Fiction?
We covered the small business recession. After a Bureau of Labor Statistics report from the month of May indicated a slow-down in hiring, many experts made that declaration. We discussed media publications and surveys that supported and denied these claims.
Business Funding for Summer Marketing
This month, we discussed summer promotional strategies for small businesses. We discussed unique opportunities that the summer months afford small businesses to connect with customers and employees. We mentioned barbecues and giveaways. The Silver Rock Funding team works with private investors to provide you with he funding that you need to put  your summer promotions into action.
How to Fund Seasonal Business Opportunities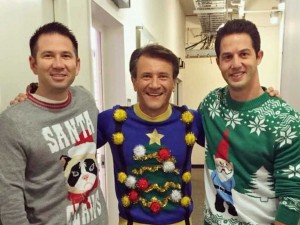 Last week we delved into seasonal industries and opportunities for small businesses. The Silver Rock Funding team explored methods for growing your business in the summer months. We also explore non-traditional methods of growing your business during the summer season. Explore the Silver Rock Blog for ideas about promoting your business this summer and getting the funding for it.
How Your Business Can Fund Independence Day Deals
In the last week of June we thought it would be useful to equip entrepreneurs with holiday promotion ideas. Independence Day falls on a Monday this year. That means we'll have four day weekend! Customers will be out and about with their families, ready to consume. Why should they visit your business? We provided methods for drawing in existing and bringing in new customers. From promotional dishes to partnerships, here are the ideas we provided.
Stay tuned! Next week, we will provide our favorite June articles for small businesses. If you need quick funding, we can assist you. Simply, complete our free application. Our funding managers can help you. Funding could be in your account in 72 hours.
Have a Happy Independence Day!