Business expenses can be challenging to cover when revenue is low. There are funding options that meet a variety of business needs.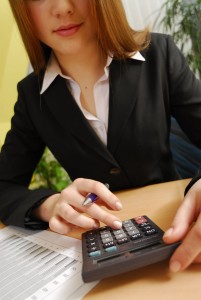 Whether you are in a high season or a low one, covering business expenses can be difficult. Covering the costs of labor and payroll are hefty and steadily rising. Replacing merchandise is a major expense, but needed. When your business is not generating income at its usual pace, you may be financially distressed. There are private investors with millions of dollars to lend. If your business needs help covering business expenses during your slow season, Silver Rock Funding can help.
When many entrepreneurs face financial difficulties, they turn to personal funds. Experts warn against this. It can be damaging to use your personal account to pay business expenses, and vice versa. This is most important if your company is ever involved in litigation. Also, it helps keep your book keeping clear. When you need additional funding there are smart options. Silver Rock Funding can connect you with a private investor. Our trusted private investors have millions of dollars to lend entrepreneurs. You can cover your business expenses using up to $500,000 in funding.
Being cash-poor as a business owner is trying. On the outside, things might look fine. You may even have a steady flow of customers. However, at the end of the month, you just break even. How can an entrepreneur pay their employees with no money? Payments for business expenses cannot be dispersed with zero dollars in your account. When emergency expenses occur, it can be a challenge to cover them and your existing bills. The Silver Rock Funding team partners with dozens of investors. We have access to millions of dollars in private investor capital.
Get funding fast. Approvals occur within 24 hours. That is just a one day wait, no stress. You will be assigned a funding manager once you are approved. They will work with you to find out your individual needs. You will discuss what business expenses are most pressing. Our team offers a variety of funding solutions. From asset-based loans to merchant cash advances, your funding will be customized. Most businesses have money deposited into their account in 3 days. Complete our free application.