Payroll costs are a part of doing business. However, with a potentially large minimum wage increase, some entrepreneurs are fearful.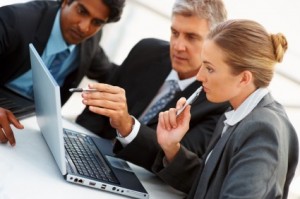 The rising cost of minimum wage has been a major talking point for politicians, economists, and individuals. Undoubtedly, small business owners and their employees are most impacted by the topic. Whether you are against the $15 standardized minimum wage  or you want to independently increase the minimum payment for your employees, covering payroll costs can be challenging. There are funding options to cover your payroll expenses, through Silver Rock Funding.
There are stipulations for you to consider. A Small Business Majority Poll in 2015 found that 60% of small business owners were in favor of raising the federal minimum wage to $12 per hour. 35% of entrepreneurs were opposed. Many entrepreneurs agreed that raising minimum wage would give their employees more money to spend at area small businesses. In turn this would increase the small business margin. Opposing small business owners felt could not afford to fund additional payroll costs, including wages. Silver Rock Funding offers asset-based loans and merchant cash advances to assist in these situations.
Obviously, paying your employee comes with a number of costs. Payroll costs entail more than wages. The average employee costs their employer 18%-20% more than their base salary. Additionally, having the labor on hand cuts your profit. There is a burden in covering payroll costs of an account for payroll management, taxes, etc. However, you must admit that you need them. With these payroll costs already looming, how can you survive a minimum wage increase? Of course, Silver Rock Funding offers payroll costs solutions, up to $500,000 is available.
Forbes provided some clear solutions to survive a pending minimum wage increase. The obvious thing would be to raise prices. Increasing the costs of services and products can minimize the burn from a wage increase. Minimizing your operating hours can help alleviate some costs. One thing that proponents feared, get rid of some staff. You can limit your team member or their hours to cut payroll costs. You can find the rest of the tips here.
The Silver Rock Funding team has comprehensive solutions for payroll costs. We connect entrepreneurs with our trusted private investors. These investors have millions of dollars in funding to alleviate payroll expenses. You may need to replenish your bank account to make payments. Some entrepreneurs need our funding solutions to hire staff. Our emergency funding can be deposited into your bank account in 72 hours. Complete the application, today.