Business loan options of up to $500,000 are available through this private funding network.
When reviewing business loan options, the process is simpler than b usiness owners often imagine. Silver Rock Funding's lending partners look beyond credit scores and federally-mandated credit restrictions and are among a wave of

alternative lenders empowering the next generation of small businesses with modern business loan options:
Asset-based Business Loan Options
Asset-based financing is a secure business loan option. They are a form of financing secured by a company's assets, which are used as collateral. Many business owners may have exhausted their borrowing limits with banks and creditors. For those entrepreneurs, asset-based financing is essential. If an entrepreneur has merchandise, inventory, or any other assets, these can be used as collateral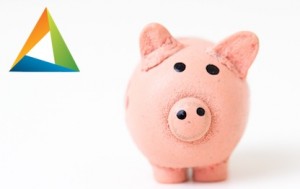 for funding.
The network of lenders at Silver Rock Funding can help you get your business up to $500,000 within 72 hours. While credit is tight for personal and commercial lending from banks, our network of lenders is able to help great businesses that deserve expansion.
Cash Advance Business Loan Options
A business cash advance allows business owners to receive the funding that they need with no collateral.
A business cash advance sometimes called a Merchant Cash Advance, is a relatively new funding solution that works for the modern business. Merchant cash advances were birthed out of the needs of business owners who accepted credit cards and could prove income but were denied by banks.
Our services are useful for businesses that may typically find it difficult to receive funding. If your credit is less than perfect, alternative business funding solutions might be ideal. Buns are not approved based on credit or industry. Only two factors matter most when trying to qualify:
Does your business generate more than $8,000 in monthly revenue?
Have you been in business for at least 3 months?
What are you waiting on? Get started on the free application today!