Business loans can stir up ill feelings in business owners. Many have applied for funding and were denied. Others never apply, thinking they can not be approved due to poor credit. Whether you need a new company vehicle or to renovate your offices, the need for capital is undeniable. Business loans are a good idea for entrepreneurs looking to grow their businesses. Unfortunately, entrepreneurs may have a hard time getting funds from traditional lenders —only one-third of small business owners can. Among those approved, not many receive the amount that they need. Silver Rock Funding works to get small business owners the money that they need.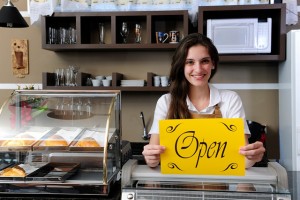 The team of lenders at Silver Rock Funding have supplied more than $6 million dollars to small business owners. Many of those business owners had been previously denied by traditional lenders. Let's pretend that you are a bike shop owner. Your business is booming, but you lack the capital to add more bikes to your inventory. You have already used your personal savings to establish the business, so there are no personal funds available. A business loan, from the alternative lenders at Silver Rock Funding, may be the best fit. Funds are available to 99% of industries.  You will not be denied due to a poor credit standing.
Business owners tend to be visionaries. They often spend a lot of time thinking about how to improve their business. Often, there is not enough money in the world, let alone in their wallets, to realize their vision for their business. A food truck owner might aim to one day open a chain of restaurants. Expanding a food truck business into a restaurant can cost $70,000 for a facility. Silver Rock Funding can connect  established businesses with up to $500,000. That is enough money to pay for a facility, hire new staff, order inventory, and buy merchandise. A business loan is the perfect solution for anyone looking to expand their business.
A business loan may be just what a business needs to reach its full potential. Silver Rock Funding has a strong team of  lenders.  They are eager to fund small businesses. Whether the funds are needed for  trivial matters or an emergency, business loans may be the ideal fit for your company.  If your company can benefit from a business loan, complete an application online. After which, you will have a chance to speak with an assigned Funding Manager. They will work to find a loan option that fits your need. Most businesses are approved in less than 24 hours. The approved money is available to use within 72 hours.