Bad credit does not have to interfere with business success.
Lack of working capital can be a hindrance to your business success. When a business is looking for money their past can come back to haunt them. Bad credit can stop you from getting a business loan, if you are seeking funds from traditional lenders. According to the Small Business Administration, 67% of business owners in need of funding looked to banks for a business loan. Unfortunately, a large population of business owners are rejected due to their poor credit. Alternative lenders, such as our partners at Silver Rock Funding, may be the best option for small business

owners with poor credit.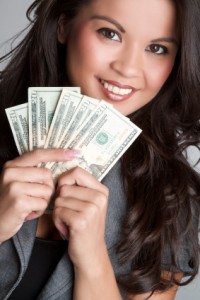 Business Loans with Bad Credit
Many experts suggest that business owners' credit ratings sank with the financial crisis, which also caused the bigger banks to tighten their lending practices.  A recent poll confirms that entrepreneurs with bad credit had difficulty getting a small business loan from traditional banks. SBA loans, bankers, and credit cards often deny funding due to   bad credit. The lending partners at Silver Rock Funding provides money based on the income of your business, not your financial past. Funding is not denied based on a credit score.
Approval Process for Bad Credit Loans
Once you complete the free application, you will be connected with a funding manager. To begin, Silver Rock Funding works to get a solid understanding of your business. The goal is to find out more about your needs. Merchants can get approved for their request once they submit 3 months of merchant processing statements and 6 months of bank statements. Business owners will have the opportunity to learn about and choose the funding option that is an ideal fit. Approval happens within 1 day.
Credit Card Transactions
Funding options, such as the merchant cash advance, are provided without a credit score minimum. The merchant cash advance gives businesses funds directly, in exchange for a portion of future credit card transactions. This popular option is ideal for a business owner who may have been turned away by traditional lenders. A business may be funded up to 200% of monthly credit card receipts or 120% of monthly gross income. This option allows businesses to have the funds, usually within 72 hours.
Accounts Receivable
Outside of credit card transactions, many businesses benefit from their other means of income. Receivables are another form of income that lenders consider. Loans, that are based on accounts receivable, consider the funds that you might receive for future orders at your business account, monthly. If you have a consistent customer base or debts, you can still receive a business loan with bad credit. Prior to borrowing, entrepreneurs agree on a fixed percentage and timeframe to pay back the loan.
Silver Rock Funding has connected small business owners with more than $6 million dollars in funding. Many of the entrepreneurs  had been overlooked by traditional banks. At Silver Rock Funding, your past financial decisions do not have to stop you from getting the money your business needs. Receiving a business loan with bad credit is easy. Simply, complete the free application online and approval happens within 24 hours. Let Silver Rock Funding connect you with a trusted lender.