Wondering how you could use a business loan at your business?
Small businesses have needs. They tend to lack the capital that their larger counterparts might have. Entrepreneurs may find that they are constantly coming out of the pocket for every little transaction. Although a business loan may seem like a no-brainer, to some. Many entrepreneurs are not sure what they can use the money from their business loan to buy. When it comes time to use funds from a business loan, you might feel like you are treading in murky water. From car purchases to inventory expansion, a business loan can help cover just about anything your business needs.
Technology
The world has changed and become more tech-driven. From cell phones to commerce, the way small businesses are run has transformed.  It is impossible to compete with others in your industry without keeping abreast with technology. Funding these expenses can empty your pockets. A business loan can mitigate those costs. Silver Rock Funding helps businesses cover the costs of having cutting-edge technology.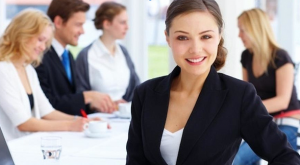 Business loans allow you to purchase the necessary technology that you need to run your business. For many businesses it is imperative to have the modern devices and the complex web-security software.  Overlooking these costs can be harmful to your company. Expenses such as web security can help secure both business and staff privacy. Another seemingly frivolous expense is  your web presence. Whether you are selling or advertising. A small business loan is the perfect solution to help your business stay up-to-speed.
Non-traditional Expenses
The exorbitant expenses come when considering big ticket items, like a new limo for your transportation company or taking those university courses. You might be wondering if you can use your small business loan for these costs. You can! You can use your small business loan to purchase anything that is useful for your business. Silver Rock Funding works directly with businesses to find the funding option that fits their need.
A pizzeria's oven breaks down. Needless to say, a pizza shop with a broken oven is not worth much. The business owner, like most small business owners, may not have the capital to cover this emergency. So they may seek a small business loan. Another entrepreneur may want to attend a conference abroad. They may question whether their business loan can be used to cover these costs. Small business loans can cover obvious business expenses such as an oven, but they can also cover non-traditional expenses. Whether you need to purchase a new vehicle, travel to a convention, or buy an espresso machine business loans can be used at the discretion of the borrower.
Expansion
Nothing brings greater pride to an entrepreneur than to witness the success of their business. For many of these innovators the sky is the limit. The next step, many times, is to expand. Some businesses may desire to add new locations. Other entrepreneurs may want to add to their inventory. From leasing new property to buying new equipment, the costs add up.
The sky is the limit for some business leaders.  A restaurateur's "special sauce"  may be popular locally, but they may lack the finances to reach a larger audience. Production and shipping costs can not always be easily covered. A business loan can be used to cover any expense to expand your business. Silver Rock Funding provides funding options that help business owners grow their brand. If you'd like to grow from a food truck to full-service restaurant or a web-based business to a storefront business, a business loan can help.
Business Loan from Silver Rock Funding
Business loans from the alternative lenders at Silver Rock Funding can cover any expense that you might have. The approval and funding process is quicker than traditional lenders. The average bank can take close to a week to provide funds to cover an emergency cost -if the business is even approved. With Silver Rock Funding, approval happens within one day. Money is then available within 72 hours. Once the application is free, a funding manager will work to find a funding product that fits your needs. No matter what the expense, a business loan can be used to cover it.