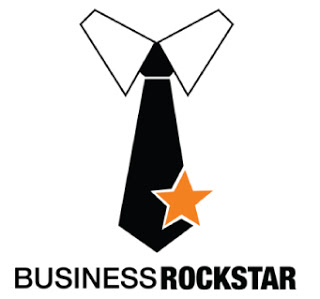 Today marks the beginning of our new Business ROCKstar series. Each week, we'll take a closer look at innovative entrepreneurs, successful business owners, and "ones to watch" across various industries – from restaurants to e-commerce start-ups. This week, we delve into the restaurant industry and address one of the biggest mistakes you can make as a restaurant owners.
Owning a restaurant is typically one of two things: an extremely challenging money pit, or an extremely challenging success story. Any way you slice it, opening and running a restaurant is no small feat. Turnover in the restaurant industry is high because there's not much freedom for error. Restaurant owners must cope with ruthless competition, escalating food and labor costs, and the slowly recovering economy, which has more patrons choosing to eat at home. However, one of the biggest mistakes restaurant owners make – even those who own established restaurants – is forgetting to refresh their menu (and general ambiance) at least once every decade. Making this mistake can cause even the most time-honored restaurant to become obsolete.
Opening a restaurant requires someone who not only loves and understands delicious cuisine, but also has the required courage and fundamental business sense – someone like Chef Nick Lama. Lama – a fourth generation Sicilian and former chef du cuisine at beloved New Orleans restaurant, Gautreau's – opened his first restaurant, Avo, at the end of May. The highly anticipated Uptown restaurant created a lot buzz before the doors even opened as he promised a modern spin on the classics – Sicilian cuisine meets Southern cuisine with dishes like Burrata and grilled peaches, and short rib lasagna (yum!).
Most interestingly, Avo replaced Martinique Bistro – a fine dining restaurant once considered a New Orleans "classic" by many. Unfortunately, Martinique reportedly committed the aforementioned mortal sin of the restaurant world – it remained stagnant throughout its 20-year tenure. Being a successful restaurant owner means keeping abreast of the latest trends which, right now, include authentic flavors, locally-sourced ingredients and an upscale/casual atmosphere. People want high-quality cuisine without the exorbitant prices and pretentious atmosphere of yore. Chef Lama seems to "get it" – his fledgling restaurant shows a lot of promise for success and we're excited to follow his progress throughout Avo's first year of business.
While the restaurant industry poses many unique challenges, owning
any
type of small business comes with its fair share of trying situations. Owning and growing your small business requires not only financial support, but also moral support from those around you. When it comes to the financial aspect of running a successful small business, sometimes a
small business loan
is a great solution to financial drawbacks.
Silver Rock Funding
has the interests of small businesses at heart and looks forward to helping small business owners access the funds they need.
*This blog post is in no way sponsored or endorsed by, or affiliated with, Chef Nick Lama or Avo.