Small business expenses can add up and have heavy costs for entrepreneurs. Silver Rock Funding compiled a list of costly business quotes.
Small business expenses can be anywhere from minute to massive. In the same fashion as our ABC'S of Small Business Funding, we have developed a list of the most costly statements in small business expenses. Here's our list: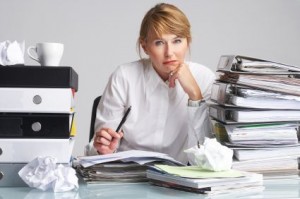 "It's Broken!"
If you have a trucking company and your vehicle breaks down, the bread and butter of your business is eliminated. This can cripple personal finances, relationships with clients, and the foundation of your business. For those who own a beauty salon, a broken hair dryer or washing equipment can hinder or disable productivity.  These sudden small business expenses have the potential to be extremely expensive. Funding these can be easy with help from alternative lenders, such as those at Silver Rock Funding.
"That's just how we've always done it."
At Silver Rock Funding we were inspired to come up with this list after reviewing the Business 2Community article titled "The 7 Most Expensive Words in Business." They proclaimed that "we have always done it that way" are the "7 most expensive words" in business. It is important for small business owners to find innovative ideas and solutions for marketing and in your business operations. Small business expenses can be exasperated by lack of innovation and progress. The trusted lenders that we have partnered with a Silver Rock Funding have connected entrepreneurs with more than $3 million in 2016 alone.
"We need more staff."
Hiring costs are not as simple as finding a new employee and training them.  In service industries, experts say that hiring a single new employee costs $1,000. Payroll costs add up as well, ayroll costs entail more than wages. The average employee costs their employer 18%-20% more than their base salary. Additionally, many business go through high and low periods. They may not go belly up, but encounter challenges that leave them short on cash. This can make it difficult to say staff. At Silver Rock Funding we work have solutions that can help. Our lenders can help alleviate the small business expenses associated with hiring and maintaining staff.