It is important to have a solid presence on the internet. Whether you are selling online or advertising, it is important to tap into a huge segment of the market that comes from the world wide web. Web marketing and customer engagement are paramount for business owners. Many small scale entrepreneurs do not have the capital to invest in their footprint on the web. Small business loans can be helpful for some.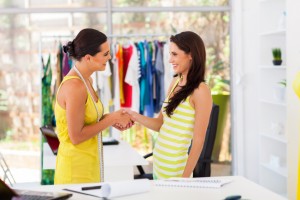 Most people turn to search engines such as Google to find important information about a company. The first thing that a potential new customer will do is search for a business online. These potential customers are trying to find information like operating hours, addresses, product availability, and phone numbers. About 80% of consumers used google to conduct searches for local businesses.
Unfortunately, many mom-and-pop stores fail to verify and update information about their business on web listings, leaving customers in the dark.
Whether customers find a yelp listing or Facebook page, half of customers will look for a business online before they visit the actual store. It can be costly to have a steady online presence. Some business owners look to alternative lending sources for small business loans.
Costs incurred by online marketing expenses can be difficult to cover. The price of building and maintaining a website can be a burden for businesses. It does not matter if you have one employee or 5,000, without a website you are losing customers to those businesses that do have one. The cost of a website can fall between $3,000 and $20,000, so many small business owners would rather go without the expense.
To cover the expenses of website building and ranking on sites like Google and Yelp, it may be necessary to find a lender for assistance. Using funding options, like the ones offered by Silver Rock Funding, can aid your business in establishing a productive marketing plan.
If your small business can use funding to help establish its online presence, a small business loan may be a good option. After completing the free application, a Silver Rock Funding representative will work with you to see if any lending options will work for your business. For most small business loans, you will likely need to provide six months of bank statements and three months of merchant processing statements. Let Silver Rock Funding help your business grow its online presence.