When an entrepreneur starts a business, they are full of optimism. They have ideas and are ready to act on them. When it comes time to act on their vision they reach hurdles. One major hurdle can be money. For some business owners, a small business loan can be helpful. A lack of finances can hinder an entrepreneur from realizing their vision. It can also stop a business from reaching its potential.
Here are three ways a small business loan can help you to improve your business: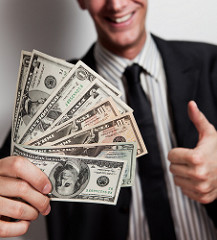 1. Expansion
Whether you need to add more merchandise to your inventory or a new location for your restaurant. Having funding is paramount. The costs of covering the basic operating expenses of running a business can be challenging. So, when it is time to invest in uncertain income, many business owners are apprehensive or lack the money. Using funds from a small business loan gives entrepreneurs the opportunity to expand their businesses.
2. Marketing
Whether it be through print or online, marketing is evolving with time. One thing has not changed: money is needed to market your business the right way. New statistics have shown that customers look for businesses online before they visit them at a physical location. Having your business footprint online can be costly. Websites, ads, commercials, and other promotional expenses requires money that you may not have. A small business loan, affords business owners with limited capital, the chance to market their brands.
3. Emergencies
Anyone who has been in business long enough knows that emergencies can happen at any time. Your oven may go out or your truck may break down. If you have a limited stream of money, this can be detrimental. Acquiring a small business loan from big banks has become difficult. Private lenders, like the ones that Silver Rock Funding works with, are helpful. Our lenders offer a quick approval process. This can ensure that small businesses can remain great, even after an emergency situation.
---
Silver Rock Funding is committed to connecting small business owners with private lenders. Alternative lending has become more useful as big banks are less likely to provide a small business loan. Silver Rock Funding has various loan options. Once a business owner completes an application, they are connected with a representative.  A Silver Rock Representative will work with entrepreneurs to find a funding solution.