Business innovation comes from the developing needs of consumers. While smart, it can be costly. Silver Rock Funding connects entrepreneurs with funding through private investors.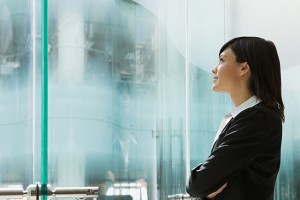 We live in a time where creativity is essential, so many business owners are on a quest to approach their industry in a creative manner. Innovations defined as something new and unpredictable. We find that many businesses are searching for methods to lighten their impact. Whether it's by decreasing environmental impact or technological advances,  Funding business innovation can be a burden, Silver Rock Funding can assist you along the way, with up to $500,000 in private investor funding.
As people across the globe are becoming more conscious of their impact, businesses have become more sensitive to their environmental footprint. Businesses are finding innovative ways to "go green," so to speak. Ford, for example, partnered with Jose Cuervo to build "greener" cars from byproducts of tequila production. Not only is this profitable for business and the environment, but there is potential for benefits across industries.
August is here and we expect to fund $1 million dollars more as we close out the summer. We work with thousands of entrepreneurs every month providing them assistance with their business needs. There are opportunities for innovation in just about every industry, Silver Rock Funding can help your business in its efforts.
Even a simple industry like trucking services has benefited from modern innovation. This summer, there was buzz surrounding so-called "Uber-trucking" apps. These apps served to do for the trucking space what Uber did for ride-sharing. The revolutionary technology received heavy coverage from Forbes to industry magazines. See more information on it here.
If you need help to fund business innovation, our team can help. Here at Silver Rock Funding we match small business owners with private investors. Our partners have millions of dollars to help entrepreneurs. We specialize in fast approvals of up to $500,000. Most business owners receive their funding within 72 hours after approval. Complete the application today.