Trucking company operations can be complicated. There may be a (few) new apps that can make profiting more simple.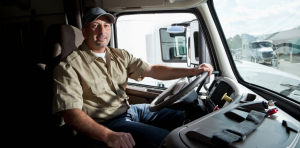 Uber for trucking companies? Uber is the ride-sharing app that has revolutionized urban transportation. The hugely popular transportation services are available in 473 cities. The company has now expanded its services into UberEats, which connects individuals to restaurants who have independent contractors deliver meals in a similar fashion to the Uber ride-sharing application.  Additionally, the company made headlines with a Uber helicopter services and Uber hot air balloons, this summer. Entrepreneurs with a trucking company may soon be able to participate in a similar business concept. At Silver Rock Funding, we work with many trucking company owners, so we decided to learn more about the so-called, Uber for Trucking.
Now, the same concept can help someone with a trucking company. There are several services in the works that can use uber-like services to fill your truck. Many truck drivers were excited about potentially benefiting from the profits that other independent drivers received using the Uber app. Uber for trucking is a "Digital Freight Management" or "DFM that aims to be an one-top shop for freight shippers and carriers. The goal is to be a load-matching service based on location and equipment. This concept is revolutionary for those who own a trucking company.
Is it really an Uber for trucking? Not so fast, many industry experts are calling the s0-called "Uber for trucking," a misnomer. It's Uber in the sense that under-used freights are matched with available trucks. However, the needs of those in the trucking industry are far more complex than just a ride.
Experts at Armstrong & Associates, a supply-chain consultancy, stress that what is most important for the DFM model is "algorithmic pricing, API map integration, track-and-trace, and mobile transactions – along with features specific to trucking, such as trip planning, digital document storage, and TMS integration." Needless to say there is more to manage than with Uber.
Do you think that your trucking company could benefit from Digital Freight Management? What are some challenges you foresee? Let us know. Also, if you could use additional funding for your trucking company, we can assist you at Silver Rock Funding. We have assisted hundreds of trucking companies.