E-commerce business loans help entrepreneurs with marketing, inventory, storage, and other costs.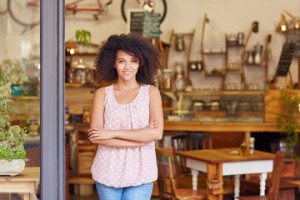 One thing that we can not deny, no matter what industry you are in, is that the internet has revolutionized the way that we do everything. From the importance of a social-media presence and website to web-recruiting, we have traveled a far in less than 20 years. Whether your business is housed on your website or a platform such as Ebay.com, you face similiar expenses as other business owners. Silver Rock Funding helps web businesses get e-commerce business loans.
The birth of e-commerce is a hilarious tale. According to multiple reputable sources, the first e-commerence transaction was a drug deal. We have come a long way since then. There are very few things that can not be purchased online. This has also lent to a rise in entrepreneurship. According to Forbes, there were 102,728 USA-based  e-commerce retailers generating at least $12,000 per year in revenue. That number is growing yearly. Many entrepreneurs have formed lucrative businesses using web-based platforms, these platforms are particularly empowering for women across the globe. E-commerce business loans can help entrepreneurs establish solid businesses when they lack extra capital.
Unlike funding options for many small business owners, e-commerce business loans do not always assist with facilities. Although many web-based companies do require facilities, many are operated out of homes. There are costs associated with storing products. E-commerce business loans can help with storing perishable items. Also, if a business has a large inventory, e-commerce business loans can help an entrepreneur to rent a storage unit or facility. At Silver Rock Funding, we have access to private investor capital for web-based business owners.
Merchant cash advances are particularly appealing for those who own online businesses. This is true because they typically only accept credit cards. At Silver Rock Funding we work with committed private investors. These investors have a variety of e-commerce business loan options for entrepreneurs. You can complete a free application at our website. Funding can be added directly to business bank accounts within 72 hours. Approvals are simple, you must have been operating at least 3 months and make $10,000 in monthly revenue monthly. Get started today.