Customer service has evolved in the face of social media.
At Silver Rock Funding, we have discussed time and time again the importance of having a solid web presence. Instagram was seemingly a casual photo-sharing app. However, statistics prove that engagement and daily users on the app are beneficial to small business owners. With social media use growing every year, customer service feedback on these websites is growing along with it.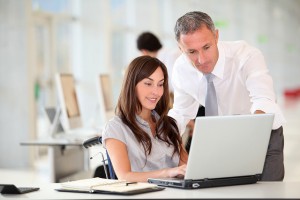 This week, Jack in the Box perked up ears with new data on their social media activity. No, there was nothing scandalous in their snapchat story. In fact, they did the seemingly impossible. The San Diego-based fast food chain responds to 25,000 social mentions every month.Their director of marketing, Adrienne Ingoldt, explained why they take social media so seriously. She says they have "=renewed their customer service to social media in order to "build a more personal one-on-one relationship" with their customers.
Social media has developed into a one-top shop for customer service and brand development. It is the perfect platform to interact with customers and influence them. Using these websites you can educate consumers on promotions and products. Even the way that you respond to customer service complaints is important on social media. Many stories have gone viral. From big retailers such as ASOS to smaller grocery chains, many consumers have taken to social media to address customer service issues.
Forbes provided some interesting ways to leverage those customer service interactions on social media. One is to go the extra mile. Everybody like something for free. Respond to customers on social media by providing freebies or coupons. This can make a lasting positive impression on customers. Check out the remainder of their ideas at this link.