Secure business funding using alternative lending solutions such as those available through Silver Rock Funding. 
As an entrepreneur, you understand the need to secure business funding. When you operate a small business the search for extra capital becomes more strenuous. You may have customers and a solid brand, but that's not sufficient. A variety of expenses may require you to seek out business funding. At Silver Rock Funding, we work with alternative lenders to secure business funding for entrepreneurs .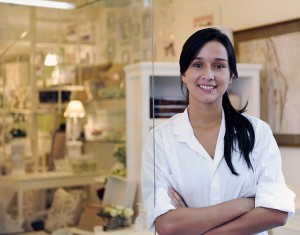 NFL veteran Brent Celek recently signed a 4 year extension. Off the field he  is a successful businessman. He was recognized on the Philadelphia Business Journal's prestigious annual "40 Under 40" list. When asked in a recent Small Business Journal interview, what advice he would give to a young entrepreneur, Brent Celek was eager to respond.
If you believe in something, go for it. If you fail, learn from your mistakes and try again – never give up. The greatest things in life don't come easy.
With multiple streams of income, this must come easily for the Eagles' starting tight end. For most entrepreneurs, it can be difficult to secure business funding.  Many small business owners simply do not have the capital needed to "go for it." Big businesses usually have  a stronger income stream. They also tend to secure business funding from banks with ease. Silver Rock Funding is the financial cushion for those small businesses.
Silver Rock Funding works with dozens of private investors. Our team matches entrepreneurs with these investors to secure business funding. This year alone, more than $3 million has been distributed to small business owners.  Funding solutions are customized to meet the diverse needs of entrepreneurs. You may have a hair salon, beauty shop loans are available. We have transportation company loans for those in the limo and transport industry. Let us assist you.
Working with Silver Rock Funding to secure business funding is simple. To start, complete the free application on our website. That is where you will provide details about your business needs. To follow, a funding manager will contact you to learn more about your business and outline the various opportunities to secure business funding. With up to $500,000 in capital available for your business, Silver Rock Funding may be a good fit for you.