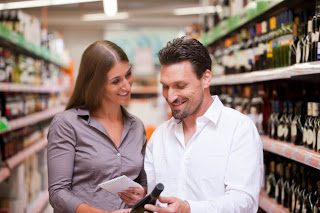 For those of us that lament leaving the house to make random
beer or wine runs during the game or dinner parties, New York entrepreneur Rob
Matzkin has you covered with a novel business concept. Matzkin runs
Booze Carriage
, an online
business that allows customers (through the company's mobile app) to order beer,
wine and top shelf spirits free of charge.
Once an order is placed, it's delivered to their doorstep by
one of the small business liquor stores Booze Carriage partners with. The partnership not only helps Booze Carriage's
bottom line, but the alcohol sales of the "mom and pop" retailers competing
with larger commercial alcohol retailers.
A recent
report
shows liquor sales rose 4 % in 2013 with
sustained growth expected over the next couple of years. One reason for the
increase in business is the renewed confidence people have in the economy to
patronize venues that sell wine and spirits.
If you're looking to capitalize in this thriving industry, but lack
access to working capital,
Silver Rock Funding
can facilitate your cash flow
needs. Silver Rock Funding has a network
of lenders that will help you through the application process which takes a few
minutes. Since most loans are approved within
72 hours, you can get a
merchant cash advance
of up to $500,000 making sure you
have the tools needed for expansion.