Seasonal lows do not have to be the demise of you or your small business. Financial resources and innovative thinking can help. 
As an entrepreneur you soon find that your days are filled with surprises. Revenue streams may shift leading to low times and high times. Customers and clients can be inconsistent in their needs. Certain items in your inventory may fly off the shelves one day and have trouble moving the next. At Silver Rock Funding, we work with dozens of private investors. In the spring, we funded more than $1 million to small business owners. Many of these entrepreneurs needed funding to face seasonal lows in the summer.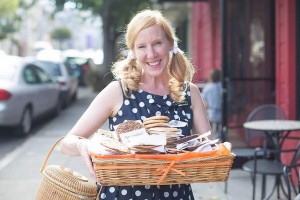 If you are a service provider, contracts may be lost and you'll find that your income may shift based on the circumstances of your customers and clients. In 2008, many entrepreneurs witnessed a decline in their businesses and other assets due to the economic collapse. Although many entrepreneurs have recovered, seasonal lows and highs prevail. Businesses are seasonal, whether you own a hair salon or a limousine service, your income can be unpredictable.
Besides this expenses can be sudden. One month you may experience a spike in theft, leading to a loss in revenue in addition to a loss in product. Your equipment may be the bread and butter of your business. If needed equipment malfunctions at any phase in your business, you have to take care of it. Seasonal lows are not only tied into how much business you are getting. When emergency expenses hit your business, you may not have the funds to cover it. Silver Rock Funding is a leader in emergency business funding.
Merchant cash advances are a funding method that works for business owners who accept credit cards. Our private investors provide capital directly to you through your bank account. When the time comes to repay the balance, it is returned as a small percentage of your credit card receipts of the day. That is only one option for funding that we supply entrepreneurs. Once you complete an application, a funding manager can assist you directly. Get the funding that you need to manage through seasonal lows.