For some entrepreneurs, the business loan approval process can be a difficult hill to climb. 
A business loan approval can feel like winning the lottery. Small business owners need money. It's that simple.  For smaller businesses, no access to capital can break a business. At Silver Rock Funding, we connect small business owners with money from private investors. In the spring, we funded more than 1 million dollars to entrepreneurs like you. We may be able to get you a step closer to a business loan approval.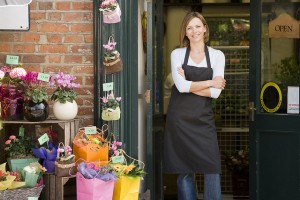 So how does our business loan approval process work? Approvals are based, primarily, on two factors one is income and the other is time in business. There are other factors that come into play, however those are the primary qualifiers. A small business owner must have an established business —you have to be operating for at least three months. Your income must be at least $8,000 per month. There is no disqualification based on credit score. We approve businesses with diverse credit backgrounds.
We pride ourselves in our variety of funding options. One of the options that we have is the merchant cash advance. The merchant cash advance is a funding option for business owners who accept credit card transactions. Once you accept your business loan approval, the money is and it directly to your bank account. When it is time for the money to be repaid, the process is simple. A small percentage is taken from your daily credit card transactions and returned to the lender.
Who are our lenders? Our lenders are not Bankers. They are private investors, they are entrepreneurs just like the individuals to whom they lend capital. The great thing about our program is that you do not have to give up any ownership of your company. That's right you can get an investor without giving up any shares. A business loan approval will not cost you a fraction of your business. 
So, complete the application. It will cost you nothing. Up to $500,000 can be added to your account within 72 hours.  You could have a business loan approval within 24 hours. We work with businesses in 99 % of Industry. So, if you have not been approved by a bank because of your industry, we still may be able to help you. Let the Silver Rock Funding team assist your business.