Wondering what is the fastest way to get a business loan? Silver Rock Funding has affordable options for small businesses.
In 2017, business owners looking to get a fast business loan turn to alternative lenders for funding.

What is the fastest way to get a business loan? Business owners know. Go to Silver Rock Funding. Silver Rock Funding works to match small businesses with funding to cover a variety of costs.
Our car dealership funding could get you capital to purchase inventory or expand your company. If you have an e-commerce business, funding is available for you too. Whether you have an eBay store, you sell products on Etsy or you just have a great product, sometimes you need money for salaries, marketing or something else. We understand your needs.
In just 72 hours your business could get up to $500,000 in funding: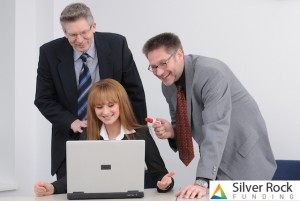 Ready to begin Summer marketing?
Want to hire seasonal staff?
Need to replace equipment?
No restrictions on funding use.
Loan added directly to your bank account.
Flexible terms and simple repayment.
Rates average 1-2% monthly.
Collateral-free funding options.
Financing is available for your business. Silver Rock Funding can connect your company with up to $500,000. In the lasts year, over $6 million dollars has been provided to small businesses. Serving 99% of industries, regardless of credit standing, there may be a funding option for you.
Once you complete the application, a Funding Manager will contact you. The Funding Manager's job is to work directly with you to find a funding option that fits your needs. Let Silver Rock Funding help you get started on your business funding journey today.
Get connected with our network of alternative lenders. Complete the free application on our website and get funding faster than you could have imagined.