Business loan opportunities are growing through alternative lenders.
Silver Rock Funding uses a network of trusted lenders to match small business owners with funding. As these lenders have millions of dollars to lend, business loan opportunities grow more each day. 

Small Business Funding
Our e-commerce business loans help entrepreneurs with web-based companies get up to $500,000 delivered directly to their bank accounts. Since there are no restrictions on the use of funds, business owners are free to make any purchase that they see fit.
Our car dealership funding helps owners of car dealerships to get the capital that they need for inventory, staffing, and any other cost. We have matched dealers with millions since the beginning of Silver Rock Funding.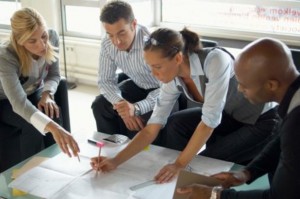 Those are just two of the many industries that we connect with business loan opportunities. Silver Rock Funding works with almost every industry. So, if your business needs working capital, we could match you with the funds.
Getting Approved for a Business Loan
The process is easier than ever.
Minimal documentation means that you won't need to sort through your file cabinet looking for old paperwork.
No credit consideration allows businesses with less than stellar financial histories to get access to the business loan opportunities that they need.
Online loan applications mean that from the comfort of your home, office, or by simply using your cell phone, you can apply for anywhere from $25,000 to $500,000 in funding.
Apply for a Business Loan
Once you complete the application, a Funding Manager will contact you. The Funding Manager's job is to work directly with you to find a funding option that fits your needs. Let Silver Rock Funding help you get started on your business funding journey.
Get connected with our network of alternative lenders. Complete the free application on our website.