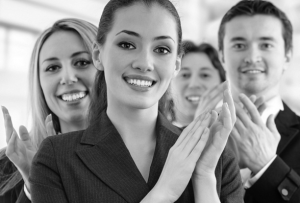 Does your company need small business funds to make payroll, renovations, or for any other reasons? Get business funding quickly with Silver Rock Funding.  You can have the small business funds you need in your bank account within 72 hours. That is right, you can have needed money in  less than 3 days. Business Funds from private investors are not reserved for those who have some spectacular idea or innovative invention. Business owners with traditional companies or business models can receive small business funds.
Just about every business has faced the challenge of needing more money. Alternative lenders, such as our trusted investors, can get you the money that you need. When it is time to repay the funds, the money can be directly withdrawn from your account. That is through a process a financing product called asset-based loans. These funds are provided to entrepreneurs based on accounts receivable. So, if you have a steady income from loyal clients, Silver Rock Funding can help.
The only requirement for funding is that you have at least $8,000 in monthly revenue. Additionally, you must be in business for at least 3 months. Thus far, more than $7 million has been funded to small business owners. Up to $500,000 in small business loans has been provided to entrepreneurs in 99% of industries. From the oft-shunned bar owners to the up and coming restaurateur, there are millions of dollars in private investor capital for business owners.
It is easy to get a small business loan from Silver Rock Funding. Even business owners with less than ideal credit ratings can qualify. Primary consideration is given to time in business and business income. Owners of small businesses that are interested can apply online. Once the information requested on the application is provided, business owners will hear from a funding manager. Approvals happen in less than 24 hours. So, you will not be left in the dark, as with many other funding sources. The funding manager will gather needed information and within a few days money will be in your account. Get the funding that your business needs. See why hundreds of business owners trust our private lenders.