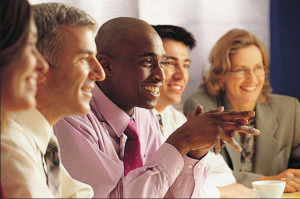 Business financial assistance is helpful for small business owners. Often times , the owners of smaller operations have difficulty acquiring the same funds that big businesses can access. Big banks are reluctant to lend to small businesses and opt to lend to larger corporations. Usually, because the underlying costs to lend are the same, but there is a higher payout to lend to big businesses. Small business owners have started to turn to private lenders to get the money they need. At Silver Rock Funding, we work with a team of private lenders to get entrepreneurs money. 
Although big banks are limiting their funding to small businesses, the need is still evident. Silver Rock Funding has provided more than $7 million dollars to entrepreneurs. Luckily, there is still millions of dollars in investor capital ready for entrepreneurs. Approvals are based on time in business and existing income. Entrepreneurs should have a business that has operated for at least 3 months. Also, $8,000 in monthly revenue is the requirement for business financial assistance.
Entrepreneurs across the United States are satisfied with the business financial assistance they receive. When your business has trouble covering required expenses, Silver Rock Funding can help. Our emergency business funding can help you cover all sudden expenses. Often times small business owners need help covering payroll, since funding can post to your business account within 72 hours, our products are ideal. Some company owners contact us for business financial assistance to cover malfunctioning equipment. From broken ovens to automotive repairs, funded can be helpful.
At Silver Rock Funding, we receive tons of positive feedback from entrepreneurs each month. Many of them needed help to cover emergency expenses. Others just wanted to make casual upgrades to their brick and mortar. No matter the expense, Silver Rock Funding's team of lenders are able to help. Simply, complete the application online. Once you are approved, you can complete simple paperwork, authorizing your funding. The process is simple. Get the business financial assistance that you need.