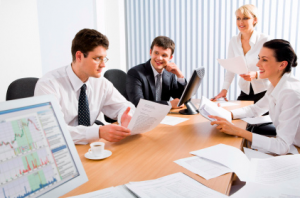 When should an entrepreneur get small business loans? Whenever they need the money. Getting small business loans do not have to be seen as a negative decision. Understandably, business ownership is akin to a parental role. Your business is like your child. You try to make every decision in a way that will not hurt it. Oftentimes small business loans get a bad rap. At Silver Rock Funding, our loan products allow entrepreneurs to have complete control over their funding.
No matter what decision you make, we understand that it can be complicated. Silver Rock Funding is comprised of small business owners. So, we get it. We understand how important it is to have complete control of your business. Our trusted lenders ensure that all small business loans are completely transparent. Business owners know exactly when the money will come in, when it's time to repay, and you know exactly how the money will be returned.
We offer a variety of financing products for a diverse set of needs. The asset-based loans are funded based on accounts receivable, merchandise, or equipment. That means that these assets will be considered when a funding decision is made. Another popular option, is the merchant cash advance. The merchant cash advance is an option that considers your credit card receipts when deciding how much funding your business can get. When it is time to repay the merchant cash advance, the money is deducted as a small percentage from your daily credit card transactions.
Funding can be used for anything that you need. Some business owners use their funding to buy new merchandise. Others use the funding to cover payroll. There is no limit to how you can use your small business funding. Contact Silver Rock Funding for an assessment of your business. We will determine what you qualify for in funding. We have up to $500,000 to lend to entrepreneurs. So far, we have provided millions of dollars in funding to small business owners. Complete the application today. Get the funding that you need within 3 days.